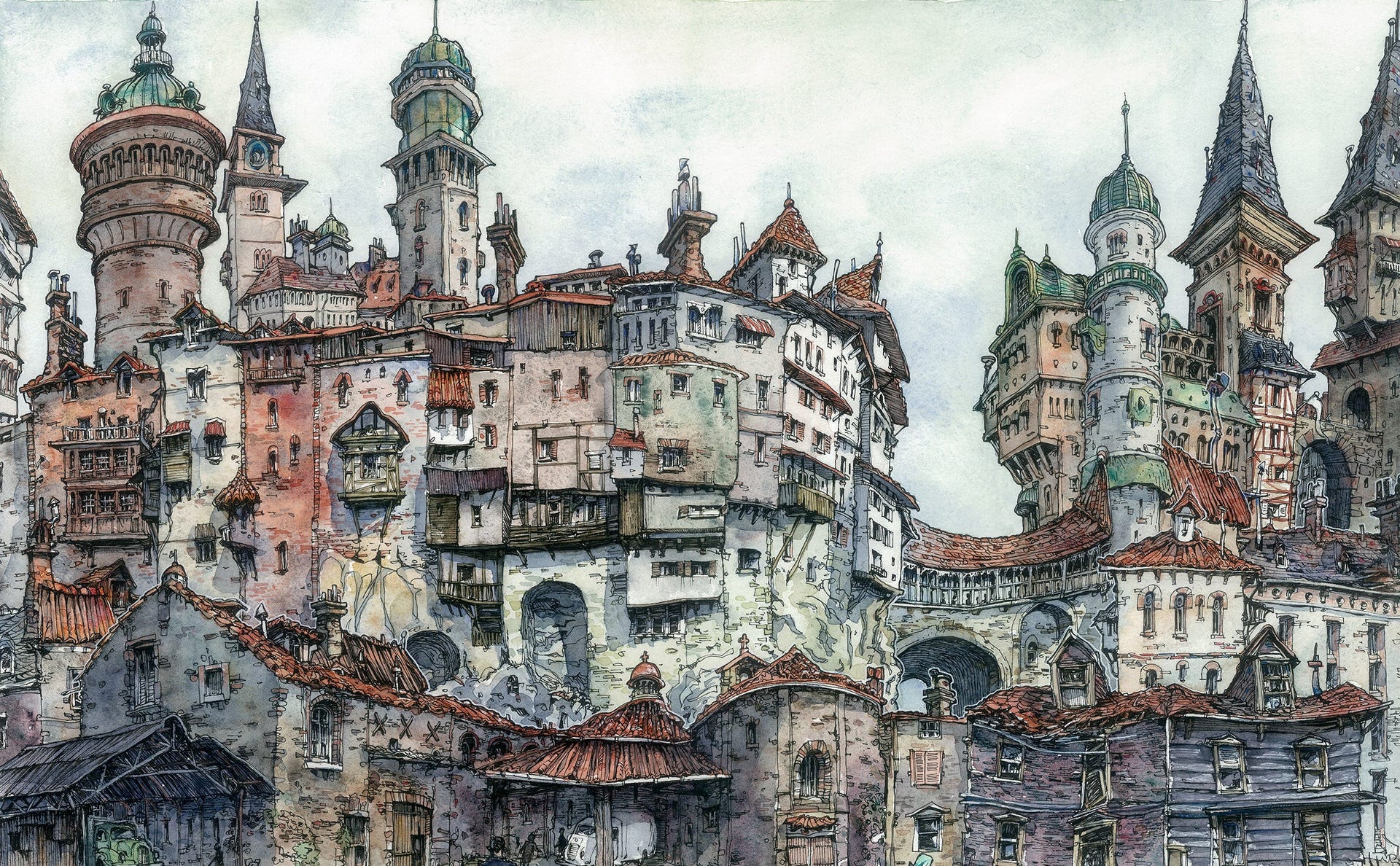 Welcome!
I'm an illustrator, draughtsman and Urban Sketcher. My drawings are collections of random and incoherent things mostly sketched on site.

But I also love to create new worlds at the drawing table – some of which consist of what has already been drawn, from photos or memories, or simply from my imagination.

I'd like to invite you to browse through my portfolio or to have a look at my Shop, where you'll find various fine art prints of my illustrations and drawings for sale.
Imaginary worlds: Studio works
I love mixing different places and times and forming them into a world and atmosphere of their own. This results in some large-format illustrations some of which can be purchased as originals at the Galerie Daniel Maghen, Paris soon.
Real world: Urban Sketching
I'm an Urban Sketcher. I draw on location and share my sketches online with the large community of the Urban Sketchers worldwide. I also teach my way of sketching in workshops in Germany and abroad.
Commissioned work
As an illustrator I work for clients from the industry, cultural and publishing sectors. Please feel free to contact me for commissions and any other enquiries you may have.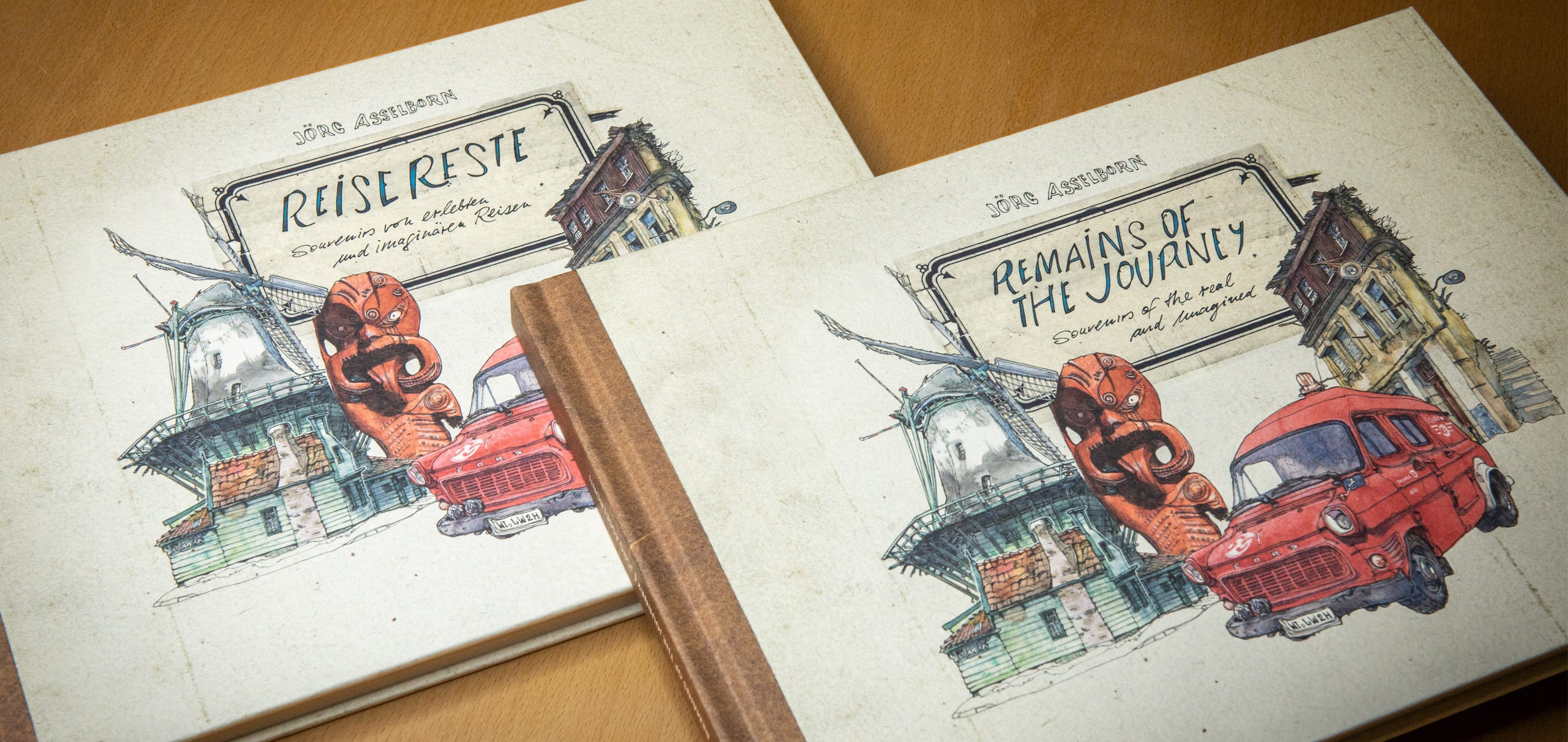 Kickstarter Campaign
starting soon!
Join my Kickstarter campaign and support either the english or the german version of my book: »Remains of the journey« and »Reisereste«. The campaign starts on 12th November 2021.
You can already sign up to get notified when the project goes live.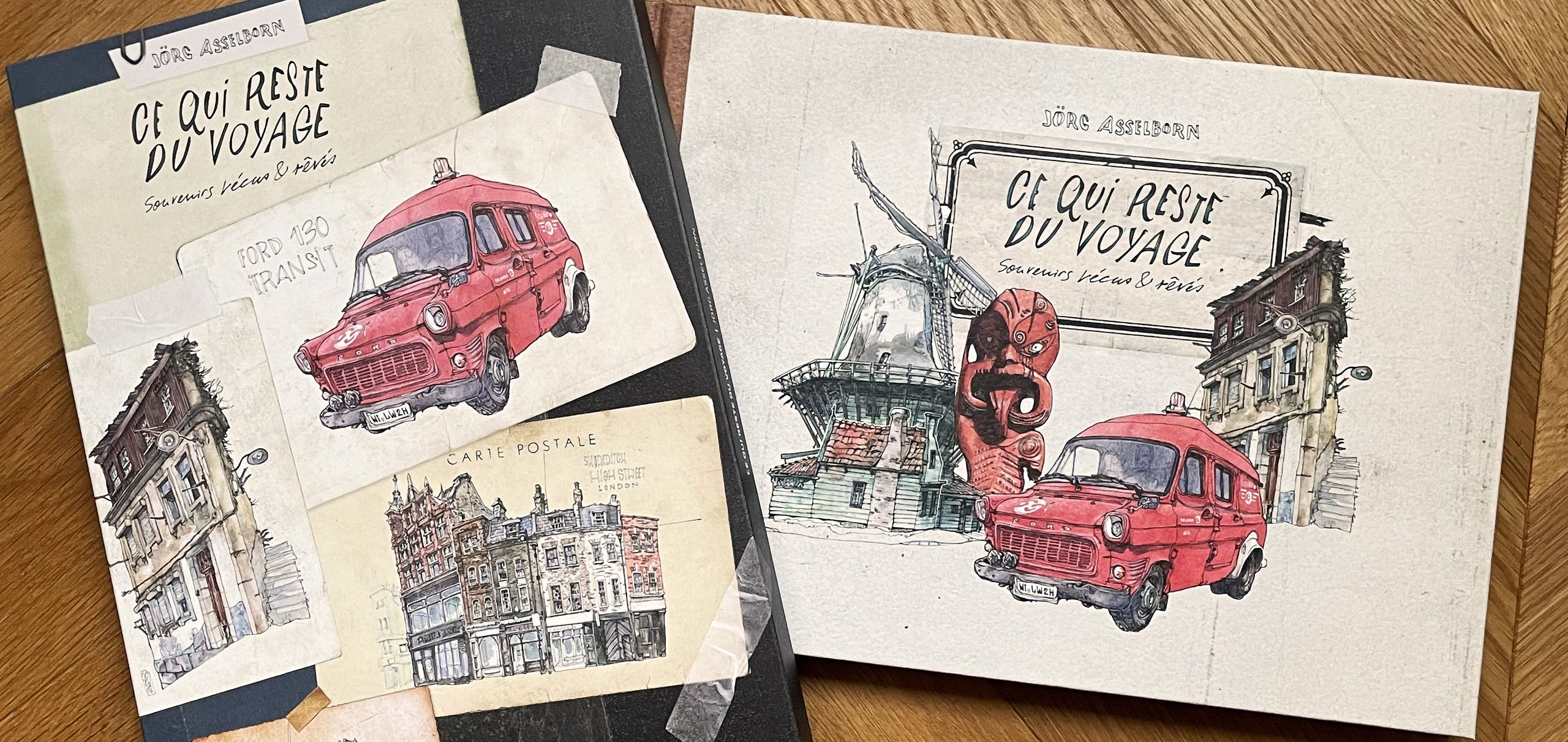 CE QUI RESTE DU VOYAGE
English title: »Remains of the journey«. A book of 128 pages full of my travel sketches and illustrations. Get your copy of this high-quality print-edition, hard bound with slipcase. Released in 2021 by Éditions Caurette.
All illustrations on this website: © Jörg Asselborn. All rights reserved. No usage without my written permission.